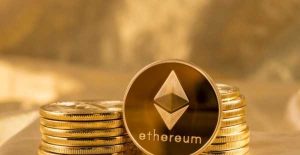 Recently, a friend advised me to use Quickex crypto exchange. I looked at the reviews on Trustpilot, which were mostly positive. Quickex has been working for more than 4 years. I wanted to find out if not the most well-known platforms can be better than those used by the majority, for example, Coinbase or Binance.
The first thing that catches your eye is the attractive design of the site, but attractiveness is not the only feature of the interface. It seems to me that even a beginner in cryptocurrency can figure it out. You can immediately find out at which course the exchange will be, the amount of the commission, and how long the process will take.
Also, I found it interesting that Quickex has two options for cryptocurrency exchange:
Best exchange rate – service is looking for the best rate among the other exchanges: Binance, Bitfinex, Kraken, Okex, HitBTC, Polonex and Huobi. Subject to change at the current market rate.
While, exact exchange rate is fixed. Your amount will remain unchanged regardless of changes in the market. The rate is fixed for 10 minutes, after that, the exchange will be made at the «Best rate». And you can choose what suits you the best.
I was very pleased that Quickex offers an affiliate program. You just need to register and you will be given the link, which you can post on your website or in your blog. You will receive a percentage of the commission from the Quickex exchange. I think this is a wonderful way to earn passive income.
There is no mandatory registration on the site, you just need to write the addresses of your crypto wallets. I am in favor of anonymity and this is one of the factors why I use Quickex now.
Quickex has a fully functional telegram bot. It is very convenient and easy to use.
Transactions are very fast. The process only takes several minutes.
You can exchange fiat money via visa or mastercard and buy crypto like BTC, ETH, USDT and more.
Technical support. I didn't have any issues, so I don't have any personal experience using it. Anyway, reviews are mostly positive and my friend also said they solve problems quickly and professionally.
Another feature of quickex is high limits, high reserves of the company allow users to exchange a large number of coins. Not every cryptocurrency exchange offers such opportunity.
In conclusion, I want to say that I am pleased with this crypto exchange. With full confidence, I can advise you Quickex.
Article author: Albert Galeev
Practicing crypto investor